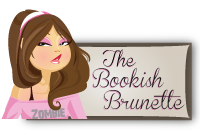 Today we kick off the 2012 Spring Break Legend of Lady MacLaoch tour at the home of The Bookish Brunette, a book loving, zombie obsessed, stiletto wearing, coffee addict with a purse fetish! Join us for the first interview of the tour, and your first chance to enter to win the pink flamingo giveaway. And speaking of pink flamingos, if you love the flamingo theme like I do be sure to thank Ash for the idea!
Tour schedule:
Click here for schedule.
Oh, and did I mention that every tour stop is a chance to win this tre fabu spring break essential giveaway??
Giveaway includes one smokin' blog tour beach tote, a fabulous pink flamingo drink koozie, a flamingo pink puck of surfboard SexWax, and a super awesome personalized
and
autographed copy of The Legend of Lady MacLaoch! WOOT!!
Click here for details.